California Freethought Day in Sacramento, CA featured Republican Atheists
Republican Atheists hosted an exhibit table at California Freethought Day at the California state capitol in Sacramento, CA on October 15, 2017.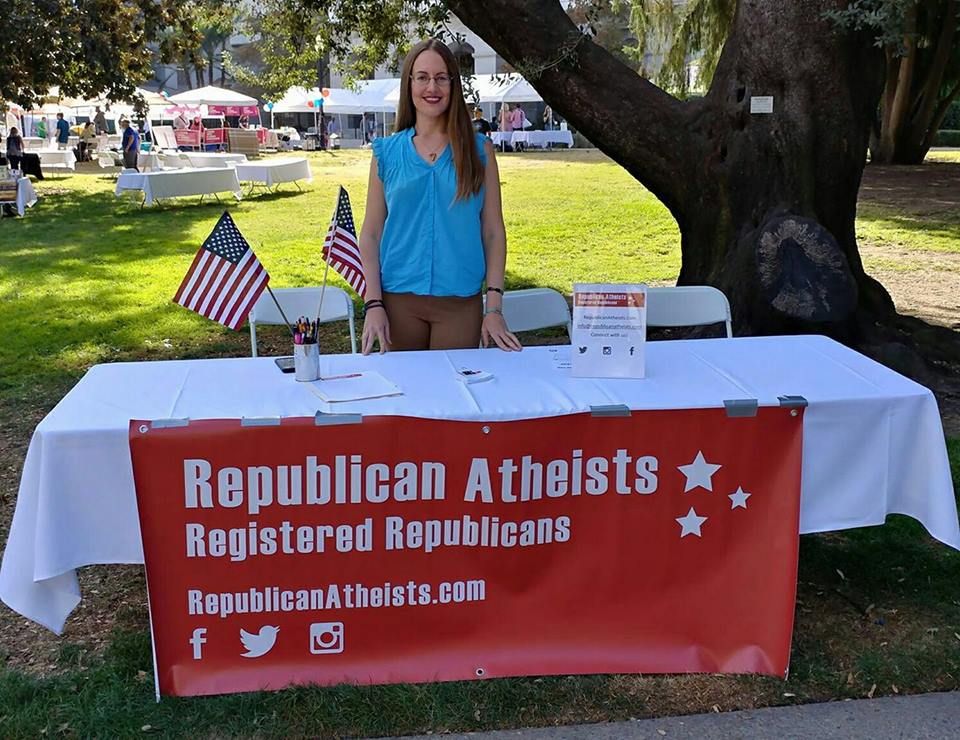 Lauren Ell, President of Republican Atheists, was busy during the entire event answering questions from attendees who wanted to know more about the organization. Many questioned why an atheist would take interest in the Republican party and wanted to know thoughts on President Trump. Others were interested to hear more about mass migration in Europe after Ell mentioned she is located in Sweden most of the year. Healthcare was also a topic of interest.
Many attendees noted they were glad to see Republican Atheists present at the event and were interested in connecting through online mediums such as social media and email.
California Freethought Day featured various speakers as well as noted atheist organizations such as Freedom From Religion Foundation, Secular Student Alliance, Sunday Assembly, Alliance of Atheists and more. This was the event's 16th year.
Republican Atheists gives a big thank you to the organizers of California Freethought Day. We had a great time!
Are you interested in having Republican Atheists at your next event? Let us know by emailing info@republicanatheists.com.