Schedule Republican Atheists to speak in Southwest US
Schedule Republican Atheists to speak at your organization's event in Southwest US October-November 2017.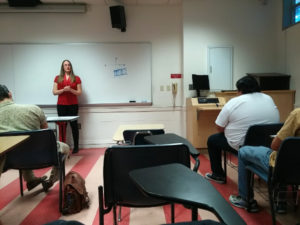 Republican Atheists' President Lauren Ell will be in the United States during fall 2017 and is excited to participate in speaking engagements. Ell is normally located in Sweden so she tries to get out when she is in the United States.
There are many groups that may be interested in hosting Republican Atheists. These groups can be conservative, liberal, secular and religious. Lauren Ell has already spoken to a student club at UC Riverside, in Riverside, CA.
Speaking topics include:
Republican Atheists
Atheist conservatism
Mass migration in Sweden
Life in Sweden
Experience with epilepsy
Schedule Republican Atheists to speak by emailing us at info@republicanatheists.com.