Republican Party development stunted by efforts in universities and atheist organizations
One of the most redundant messages in American politics is that the Republican Party is "all men, all white," religious and old. While the common concept is that the Republican Party has purposefully shaped itself to be this way, I have found outside factors, primarily universities and atheist organizations, to have also played a significant role in shaping the Republican Party's image. These outside factors have ultimately contributed to stunting development of the Republican Party in regards to connecting with America's youth and diminishing religious-oriented priorities.
Universities are a great place to connect with young Americans to discuss various political ideologies. However, Republican representation on American universities is dismal, which can contribute to the more "liberal-leaning agenda" found on most college campuses and even ingrained in curriculum. By liberal-leaning agenda I mean emphasis on identity politics, social issues and government programs. The political bias on universities does not do favors for striking involvement in the Republican Party among college students which ultimately thwarts the party's development.
Video: "Searching for the Elusive Republican Professor on American University Campuses" by Gaad Saad.
I acknowledge being conservative and Republican are two different things, but conservative views are more likely to be found in the Republican platform. This Townhall.com article notes that conservative student groups who invite conservative speakers to speak on campus are more likely to face paying higher fees compared to more liberal leaning groups who invite speakers. This means conservative speakers have less of a speaking platform than their counterparts.
During the last two years there has been major opposition from students towards conservative speakers who are fortunate enough to have the chance to speak at universities in the United States. One of the shut downs included conservative atheist author Heather Mac Donald at Claremont McKenna College in Claremont, CA on April 6, 2017. There is speculation that the lack of tolerance for conservative speakers is partly due to the biased political agenda found in college campuses that does not equip students with more rounded political thinking.
Video: "Students Protest Heather Mac Donald at Claremont McKenna"
No wonder students perceive Republicans to be "all white, all men" when conservative student groups have a more difficult time featuring speakers on campuses where America's youth spends much of their time. They are not given the opportunity to hear ideas of conservatives and Republicans or see diversity.
In regards to the common concept of the Republican party being purely driven by religion, one should acknowledge atheist organizations suppressing atheist Republicans from having a platform. Most atheist organizations in the US have not been open to sharing the existence of Republican Atheists with their base. Many have given Republican Atheists an ultimatum to fit their agenda in order to be featured, or have ignored Republican Atheists completely. Not mentioning an organization like Republican Atheists reinforces the concept that the Republican Party is strictly religious.
So the next time you hear someone generalize the Republican Party to be "all men, all white," old and religious, think about universities and atheist organizations that have rejected featuring Republican organizations and speakers, and conservative speakers in general.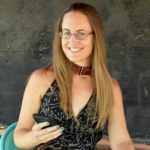 Lauren Ell is President of Republican Atheists. She is a business owner, consultant, marketer and communications strategist. Contact Lauren Ell here. Follow Republican Atheists on Facebook and Twitter.