Introducing Republican Atheists Board Member Robert "Bob" M. Price
Tune into official Republican Atheists broadcast introducing new board member Robert "Bob" M. Price.
Republican Atheists is proud to introduce Board Member Robert "Bob" M. Price, a well known Atheist podcaster, speaker and published author based in North Carolina.
Price responded with enthusiasm to Republican Atheists' request for board members. He notes that he would like to support the notion that Atheists can in fact be registered Republicans and have conservative ideology.
With a Ph.D. in Theology and a Ph.D. in New Testament, Price brings extensive knowledge in biblical matters to Republican Atheists. For a period of time he pastored his own church. He claims that although he left religion he continued to be fascinated by the Bible.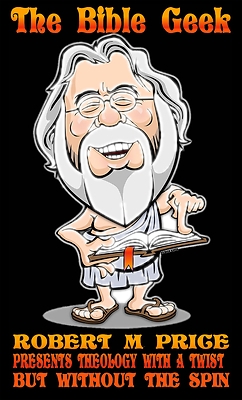 He served as Director for the NY Metro Center for Inquiry in New York. He writes for Free Inquiry and American Rationalist. Price is the author of many books including The Case Against 'The Case for Christ', The Incredible Shrinking Son Man, The Amazing Colossal Apostle, and Holy Fable: The Bible Undistorted by Faith.
Additionally Price manages a popular podcast known as The Bible Geek.
Bob will be a great addition to Republican Atheists as we continue to build a platform for those who identify as atheist, agnostic and secular in the Republican Party.
Republican Atheists is a group for Atheists, Agnostics, Humanists and others who are registered Republicans or take interest in the Republican Party. Our goal is to build awareness of Atheist presence in the Republican Party. Contact Republican Atheists by emailing info@republicanatheists.com.